At first this wasnt meant to be such a special moment, until we ended up doing Holland's number 1 dance; HAKKUH!!! During the summer, Nijmegen always organizes the 4-days-march - some walking event. This event is always accompanied by a week of partying, with music for everybody!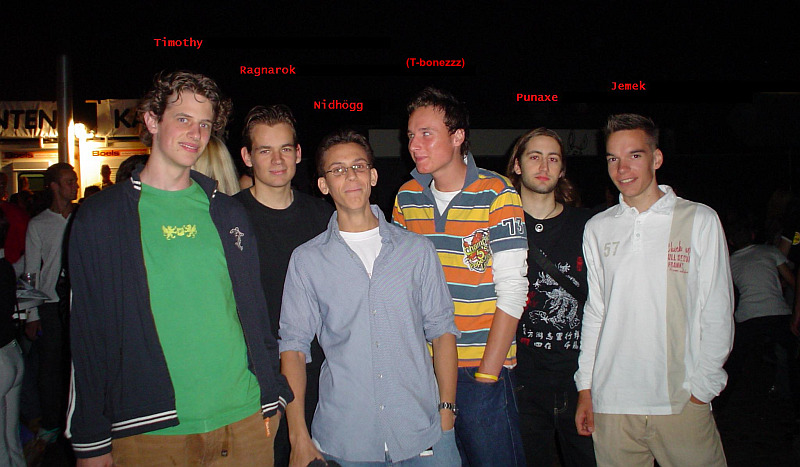 profile
):P.
gabbers and ravers
,
MARCHING like there would be no tomorrow
:P. All people were dancing on some wooden platform, and even when there was no music you could hear the pounding herd (
video
- note that there is no beat playing during the whole clip, all you hear is the stage). Even Punaxe was moving his feet -> le w00t!!
Finally the show ended, and we left for our bikes/ cafes. On our way we met Nazgûl, who was with other people (WTF Nepvriend!) and at the Ferris wheel, we bumped into the "A2-gang", our rivals from highschool (we lost some lazerquest game to them). That night they were lucky that we were too exhausted to kick their asses >:(.
Anyway great night, with great marching!


For extra reference material on HAKKUH, see here one of the first Dutch gabber music videos. :DP

Other recommended movieclips:
- Example music and lyrics
- "T-bonezzz enjoying it